XXXTentacion Net Worth 2019, Biography, Early Life, Education, Career and Achievement
XXXTentacion Net Worth – Often touted as the most successful artiste to have come from the audio distribution platform Soundcloud, XXXTentacion was a fast-rising rapper who has had an endless stream of brushes with the law. Always in the news for a suspected crime as much as he had hits crawling up the charts.
Rapper XXXTentacion has died after being shot on Monday. He was 20 years old.

Early Lfe, Family and Education:
Born Jahseh Dwayne Onfroy on January 23, 1998, Onfroy was an American Rapper who performed with the stage name XXXTentacion. Onfroy was born in Plantation, Florida but his childhood was spent mostly in Pompano Beach, Florida and Lauderhill, Florida.
Onfroy was born to an absent dad and a mother who was too overburdened with her personal struggles to give him the attention and upbringing ideal for a child. Because of his mother's unavailability, Onfroy was raised by his grandma.
At the tender age of six, he displayed signs of violence (a trait that has followed him all the way) by stabbing a man who attempted to attack his mom. He was enrolled in school like every other kid his age but on two occasions he was expelled for attacking a fellow student. He moved on to Piper High School where his indiscretions continued. Often embroiled in fist cuffs with students, he dropped out in the ninth grade.
XXXTentacion has been of the opinion that not having a regular upbringing and a consistent family drove him into violence. He also revealed that he suffered severe depression and loneliness in high school, He recounts getting into fights at school so he could see his mom when she came to get him from the principal's office.
His repertoire of vices includes armed burglary, armed robbery, possession of firearms, charges of grand theft, oxycodone possession, to mention a few.
Personal Life:
XXXTentacion dated Geneva Ayala but the pair broke up in controversial circumstances, with accusations of assault levelled against X. Geneva was a calming influence of some sorts while they dated, he admits Geneva was a huge factor in his decision to focus his energies on music rather than crime.
XXXTentacion had quite an interesting ancestry, which includes Italian, Egyptian, Indian, German and Jamaican. While X rarely mentions his father, his mom has been mentioned a few times. She has been named as Cleopatra, which indicates she must be the one with  Egyptian ties.
Career: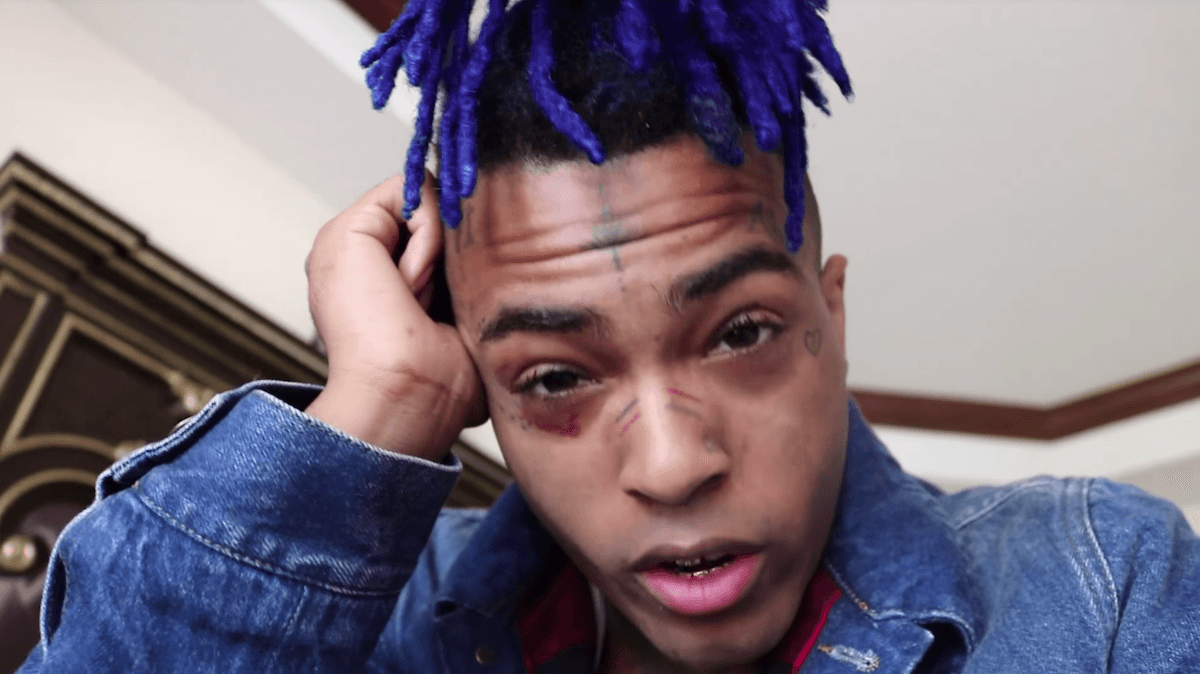 In 2014 Onfroy was sent to a juvenile detention center for gun possession charges. It was while in detention that he met Stokeley Clevon Goulbourne who performs with the stage name Ski Mask The Slump God. Both youngsters embraced music as an escape from prison life. During his time in prison, he admitted to almost losing his mind often getting so bored he would bash his head against the wall, just to feel something. XXXTentacion once caught one of his gay prison mates looking lustfully at him, he so badly beat up the guy that he had to be rushed to the emergency room.
That same year, he uploaded his first song Vice City on SoundCloud. He also used the platform to release teasers or full versions of songs that were soon to be released. In 2015, he released two albums Members Only Vol. 1 And Members Only Vol. 2 in collaboration with his friend Ski Mask the Slump God. In early 2016, he released the song Willy Wonka Was a Child Murderer. Later that year, Onfroy was arrested and charged with robbery and assault with a deadly weapon. After he was granted bail, he continued to work on his debut independent album Bad Vibes Forever which had a slated October 31, 2016, release date.
He got into some more police trouble after he was arrested in early October on charges of false imprisonment, witness tampering, and aggravated battery of a pregnant victim. This incident ensured the album missed the release date and was delayed.
In 2017, XXXTentacion's song, Look at Me peaked at number 34 on US Billboard Hot 100 and the Top 40 of the Canadian Hot 100. His style of music is notorious for disorder, deliberate poor mixing and a disdain for music notes. His sound is a fusion of rap, hard metal rock and a bit of pop. He has 5.5 million followers on Instagram and 1.68 million subscribers on Soundcloud.
Net Worth:
X reportedly had an estimated Net Worth of about $250,000
Death:
Rapper XXXTentacion has died after being shot on Monday. He was 20 years old.
According to TMZ, the musician, whose real name is Jahseh Onfroy, was "shopping for motorcyles in South Florida" and as he was leaving the store, "a gunman ran up to his vehicle and shot him." Cops say they believe the incident was a possible robbery.