Steven Tyler Net Worth 2019, Biography, Early Life, Education, Career and Achievement
Steven Tyler Net Worth – Steven Tyler is an American singer, songwriter, actor and former television judge. Tyler is best known for being the lead singer of the band Aerosmith, in which he also plays piano, harmonica, and percussion.
He is known as the 'Demon of Screamin' due to his high screams and his wide vocal range. Tyler is considered to be one of the best singers in the world.

Early Life, Family and Education:
Steven Tyler was born on the 26th of March, 1948, in Manhattan, New York. Tyler is one of the two children of Susan Ray, a secretary, and Victor Tallarico, a classical musician and music teacher.
He attended the Roosevelt High School and later attended the Leonard Quintano for Young Professionals School. Tyler has always loved music from a young age and was the drummer and singer in a number of rock and roll bands during his youth.
Career: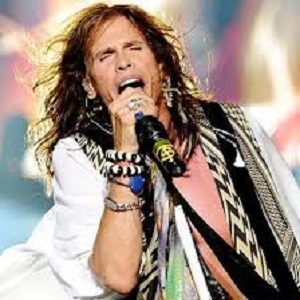 Steven Tyler met his future band mates, Joe Perry and Tom Hamilton at a local rock show in 1969. The trio decided to form a band and two other musicians were recruited and the Aerosmith was formed in 1970. Aerosmith signed a record deal with Columbia Records in 1972 and released their self-titled album in 1973.
The band, however, began to fall apart by the end of the decade of the 1970s. Tyler and Perry both developed drug problems that threatened their careers. Tyler had a motorcycle accident in 1980 which furthered his decline.
After being inactive for years, Aerosmith reunited for a comeback concert tour 'Back in the Saddle Tour' in 1984. Realizing that they were jeopardizing their careers because of their drug addiction, all the members decided to check into rehabilitation in 1986.
Their next album 'Pump' was out in 1989. The album was highly successful and spawned three Top 10 singles on the Billboard Hot 100. The songs dealt with issues like incest, murder, alcoholism, and drug abuse.
Aerosmith continued to record into the 1990s though they were no longer as prolific as before. Their album 'Get a grip' became the band best selling album ever, and people all over the world listened.
Aerosmith kept busy throughout the first decade of the new millennium by touring, performing live shows and also by releasing albums. Their albums for the decade included: 'Just Push Play' (2001) and 'Honkin' on Bobo' (2004). The band's latest album is 'Music from Another Dimension' (2012).
Achievement:
Steve Tyler has made so much money from music thanks to the success of his band Aerosmith. As the major songwriter of the band, Tyler earns the most from the band's success. There were periods when drug addiction forced the band to stop recording but each time they re-emerged stronger. The band has sold over 150 million albums worldwide, with at least 70 million sold in the United States alone.
With those numbers, Aerosmith is among the best-selling rock bands of all time. The success of their music has seen them earn substantially on the road selling out concerts after concerts. Another big contributor to Tyler's wealth was his gig with American Idol. All that said, Steven Tyler's net worth has been estimated at over $130 million.