Rae Sremmurd Net Worth 2019, Biography, Early Life, Education, Career and Achievement
Rae Sremmurd Net Worth – Rae Sremmurd is a hip-hop/rap duo made up of two brothers Slim Jxmmi and Swae Lee. The two brothers have made a name for themselves in the music industry. The duo is especially famous for their debut album platinum certification from 2015 and their hit single 'Black Beatles.'
As of 2019, Rae Sremmurd's net worth is already $6 million.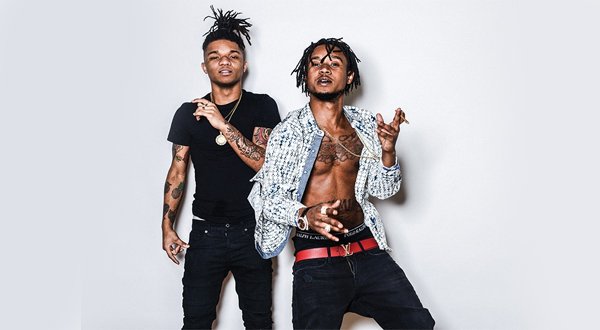 Early Life, Family and Education:
Slim Jxmmi and Swae Lee otherwise known as Aaquil Iben Shamon Brown and Khalif Malik Ibn Shaman Brown are two brothers from Inglewood, California. Slim is the oldest of the two, and he was born on December 29, 1991, and Swae was born on June 7, 1995.
Sons of a woman named Bernadette Walker, an army officer, the two and their other brother were raised only by their mother because their father abandoned them at a young age.
Career and Achievement:
Before moving up and into the real rap industry, the duo would perform their talent at parties and other venues within their hometown.
After a while, they decided to collaborate with a friend and create their first musical group 'Dem Outta State Boyz.' The group began by uploading videos of their performances onto youtube and other online platforms to gain recognition.
After being a part of the group, the two brothers moved to Atlanta and joined the record producer Mike WiLL Made It and signed a contract with his record label EarDrummers Entertainment under the infamous name of 'Rae Sremmurd' (Ear Drummers spelled backward).
The first two songs they produced with the label were unfortunately entirely unsuccessful, but the brothers did not lose hope.
Their single 'No Flex Zone' in 2014 sent them straight to the top. The track reached number 35 on US Billboard Hot 100 and was quickly followed by 'No Type' which made it to number 16.
After that, the brothers released 'Sremmlife' and 'SremmLife 2' through EarDrummers Entertainment and had another award-winning single 'Black Beatles' in 2015.