Lori Loughlin Net Worth 2019, Biography, Early Life, Education, Career and Achievement
Lori Loughlin Net Worth – Lori Loughlin is easily one of the most recognizable faces when it comes to American television. She is most known for her role on Full House as Rebecca Donaldson-Katsopolis. She appeared on the show from 1988 to 1995. She resumed the role in the sequel, Fuller House, which began airing in 2016.
Her character, Rebecca Donaldson-Katsopolis, was a practical, well-educated and beautiful woman. She was a journalist who relocated from Nebraska to San Franciso when she landed a job on Wake Up, San Francisco with Danny Tanner, another lead character on the show, with whom she forms a close friendship.
Early Life, Family and Education:
Lori Anne Loughlin was born on the 28th of July in 1964. She was born in Queens, New York but grew up in Hauppauge on Long Island. Her parents were Joseph and Lorelle Loughlin; her father was a New York Telephone Company foreman. Lori Loughlin is of Irish descent.
She attended Oaks School #3 Elementary School in New York as well as Hauppauge High School.
Personal Life:
Lori Loughlin was married to Michael R. Burns, an investment banker, from 1989 till 1996. Michael Burns was an entertainment executive and also a vice chairman at Lionsgate, where he worked at for 17 years.
In 1997, she got married to Mossimo Gianulli, the two eloped on Thanksgiving day after meeting in 1995. Her husband, Mossimo Gianulli, founded Mossimo (a billion dollar sportswear and accessories brand) in 1986 and it is currently sold in over 1,700 stores and is sold internationally in Japan, South America, Australia, Mexico, Phillippines and many others.
Together, the couple has two children together – Olivia Jade and Isabella Rose. Giannuli also has a son, Gianni, from a previous relationship.
Their daughter, Olivia Jade, currently has a Youtube channel where she shares beauty tips
Career and Net Worth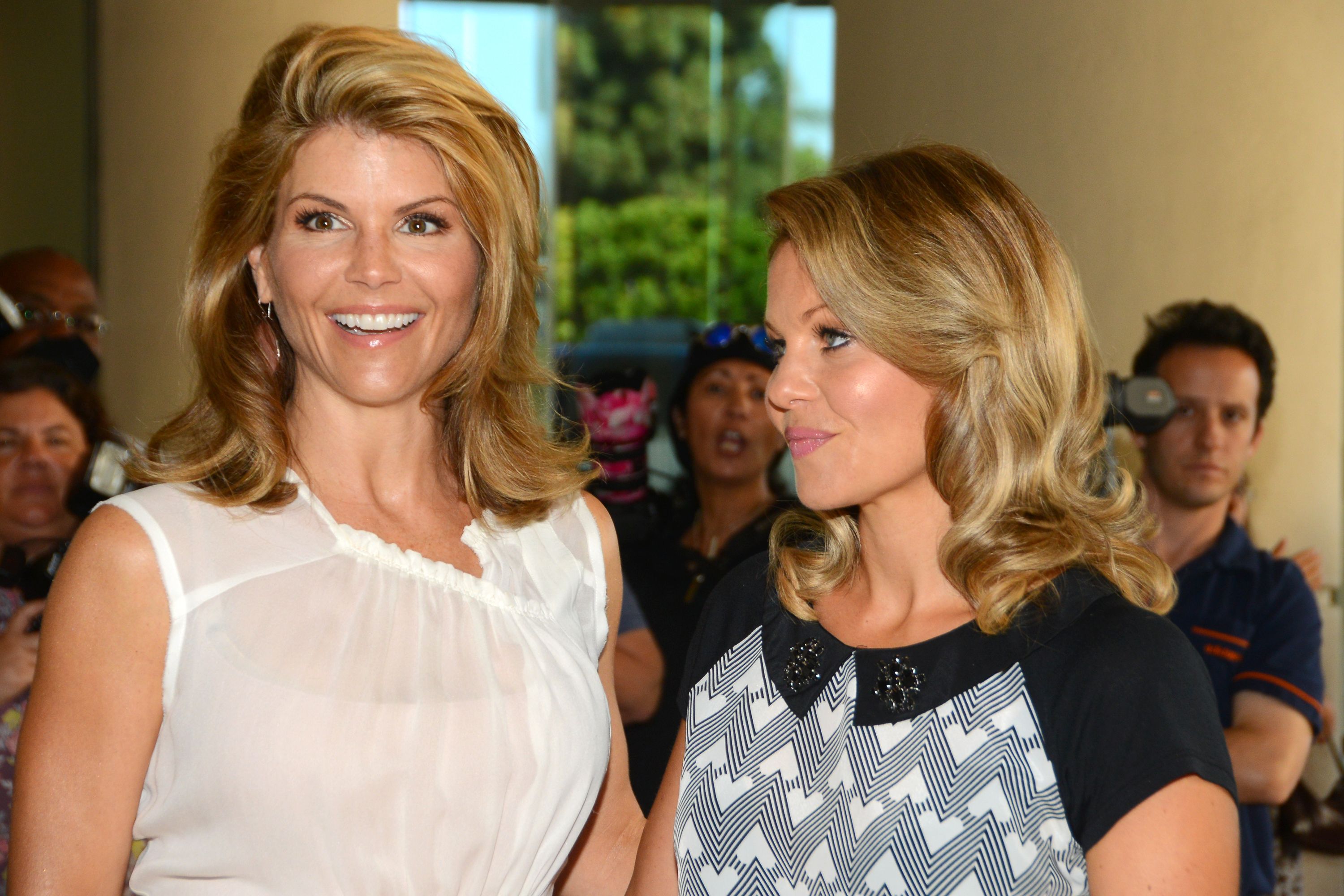 Lori Loughlin is currently worth a total of $6 million, a deserving amount when you consider her long and extensive career.
She first became interested in acting when she was a child and she began her career as a model afterwards. At the age of fifteen, she joined the cast of The Edge Of Night in the role of Jody Travis, a dancer. She was on the show for a total of three years before leaving.
After her appearance on the show, she began appearing in bit roles in several movies and on television shows. In 1988, she was cast in her iconic role of Rebecca Donaldson (later Rebecca Donaldson-Katsopolis) on Full House. Her role in Full House was initially supposed to be a six-episode run but it later grew to last the entire series.
After Full House ended, she joined the cast of Hudson Street, a sitcom on ABC starring Tony Danza, however, the show was cancelled after one season. In 1993, she appeared in A Stranger In The Mirror, an adaptation of Sidney Sheldon's hit novel. She played the lead character of Jill Castle opposite Perry Mills and Christopher Plummer.
She also appeared in In the Line of Duty: Blaze of Glory with Bruce Campbell. She starred in Critical Mass, a 2001 thriller film, opposite Treat Williams and Udo Kier. She has also appeared in a few comedy television shows including The Drew Carey Show, Seinfeld, Spin City and Suddenly Susan. 
In 2002, before this present wave of superhero movies and television shows, Lori Loughlin appeared in Birds Of Prey where she played the iconic superhero, Black Canary. While the show was a critical darling, it did not have the numbers when it came to viewership; you could say the show was ahead of its time.
In 2004, Lori co-created and starred in Summerland on The WB, which also housed shows like Charmed, Gilmore Girls and One Tree Hill. In the show, she played Ava Gregory – a fashion designer who has to raise three children (her niece and nephews) after their parents die in a car accident. Due to low ratings, the show was cancelled after two seasons.
In 2007, she joined the ABC sitcom, In case Of Emergency, opposite David Arquette. She also appeared in the film, Moondance Alexander. In 2008, she attended the Comedy Central Roast of Bob Saget and in 2010, she starred in Meet My Mom, a Hallmark television film.
She also joined the first three seasons of 90210, a spin-off of Beverly Hills, 90210. She has certainly kept herself busy in recent years.