Kevin Hart Net Worth 2019, Biography, Early Life, Education, Career and Achievement
Kevin Hart Net Worth – Kevin Darnell Hart is an American comedian and actor from Philadelphia. Hart has starred in movies such as 'Scary Movie 3' (2003), 'Soul Plane' (2004), 'Little Fockers' (2010), and 'Jumanji: Welcome to the Jungle' (2017).
His comedic reputation started when Hart released his first stand-up album titled 'I'm a Grown Little Man'.
As of 2019, Kevin Hart's net worth is estimated to be roughly $150 million. Kevin Hart is currently one of the richest comedians in the world, alongside the likes of Steve Harvey, Jerry Seinfeld, and Larry David.
Early Life, Family and Education:
Kevin Darnell Hart was born in Philadelphia, Pennsylvania on the 6th of July, 1979. Hart was raised by his mother throughout his childhood, and he has one brother named Robert. After he attended Community College of Philadelphia he decided to move to New York City.
Hart found work as a shoe salesman but decided shortly after that to focus on his career as a stand-up comedian. He began his early career as a comedian doing stand up at an amateur nightclub in Philadelphia.
Career and Achievement: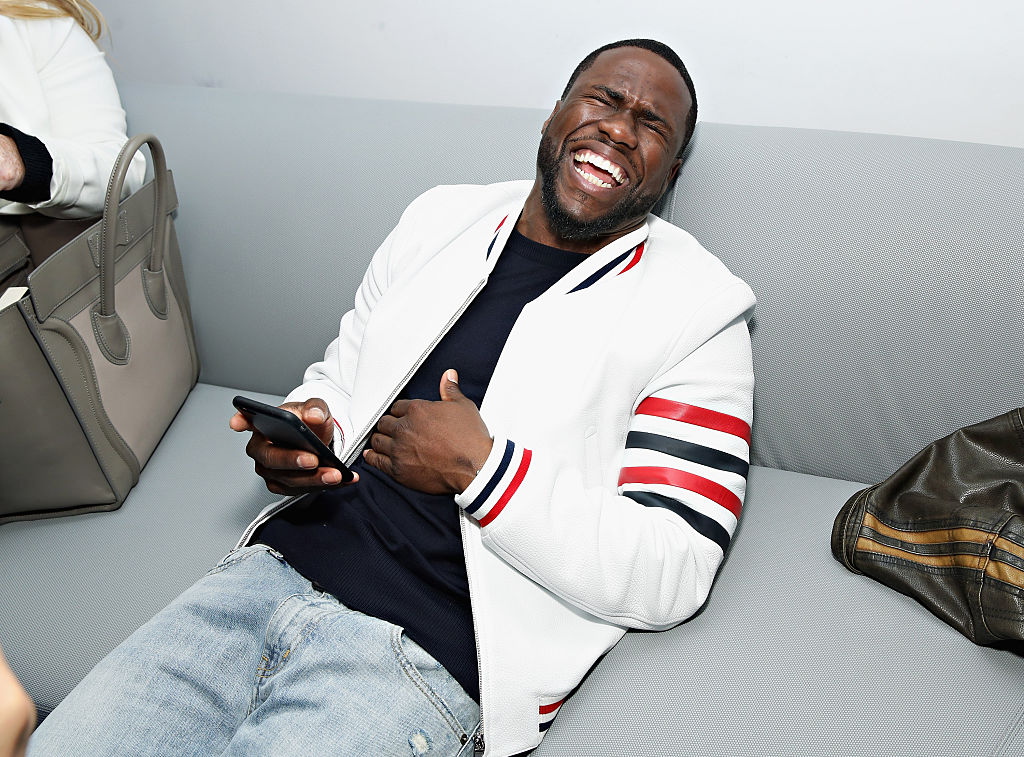 Hart's comedy has been compared to "Kings of Comedy". His early career started when ABC handed him his own sitcom, 'The Big House'. Hart played himself on the show. The outlandish storyline never caught on with audiences and the show was canceled after six episodes.
In 2006, Hart rebounded quickly when he released his first stand up album 'I'm a Little Grown Man' which cemented his status as one of the best young comedians. Hart's second album was released in 2010 and proved to be even bigger.
Hart started his 'Laugh At My Pain' tour in 2011 which was a huge breakthrough in his career. The tour later turned into a concert documentary and Hart into a full-fledged star.
'Laugh at My Pain' grossed $15 million and encompassed in 90 cities. The tour was one of the year's most successful comedy tours.
Throughout Hart's career he also spanned a varying list of films, such as 'Paper Soldiers' (2002), 'The 40-Year Old Virgin' (2004), 'Little Fockers' (2010), 'Ride Along' (2014), 'About Last Night' (2014) and 'The Wedding Ringer' (2015).
Since then TV has treated Hart well; in 2012 he hosted the MTV Award show and the following year he landed a recurring role on the ABC comedy 'Modern Family'. Hart also starred on series such as 'Real Husbands of Hollywood and Workaholics'.
Hart was the host of the Comedy Central Roast of Justin Bieber in 2015.
Throughout his career, Hart has collaborated with some big-time celebrities, including Dwayne Johnson, Jack Black, Ice Cube and more.
As of 2019, Kevin Hart's net worth is $150 million dollars.