Camilla Luddington Net Worth 2019, Biography, Early Life, Education, Career and Achievement
Camilla Luddington Net Worth – Many factors come to play when the name of the British born actress, writer and director – Camilla Luddington is mentioned. Most people quickly remember the sheer talent she exhibits on both the big screen and the small screen but for others, it's her work as Lara Croft in the Tomb Raider video games that they immediately think about. Either way, Camilla is effortlessly charming and magnetic and you ought to know all there is to know about the British star.
Early Life, Family and Education:
Camilla Anne Luddington was born in Ascot, Berkshire, England, on the 15th of December, 1983 to Martin and Mary Luddington. She was brought up alongside three other siblings – two brothers, Daniel and Joe and a sister named Amy. For her high school education, she attended Marist Senior School Berkshire before transferring to The American School England. According to the available records, Camilla was also at Westwood High School, when her family relocated to the United States.
She spent her teenage years in Texas, Pennsylvania, New York, and California and later enrolled with the Susquehanna University in Pennsylvania but left after six months to join New York Film Academy.
Personal Life:
Camilla Luddington is not yet married, however, she is in a relationship with Matthew Alan – an American actor known for movies like Living Dark: The Story of Ted the Caver, Red Tails and Walking the Halls. Matthew has also guest starred on Grey's Anatomy, a show Camilla is current starring in.
On the 21st of October, 2016, the couple shared the news that they were expecting a child together and on the 11th of April 2017, their beautiful baby girl – Hayden Alan was born. In January, 2018, Camilla Luddington and Matthew Alan announced that he had popped the big question. Although the actual marriage proposal came on the 31st of December 2017, the couple kept it to themselves till the 17th of January, 2018 when Camilla took to Instagram to announce her engagement.
While the duo are yet to tie the knot, they seem blissfully happy and completely committed to their relationship.
Career: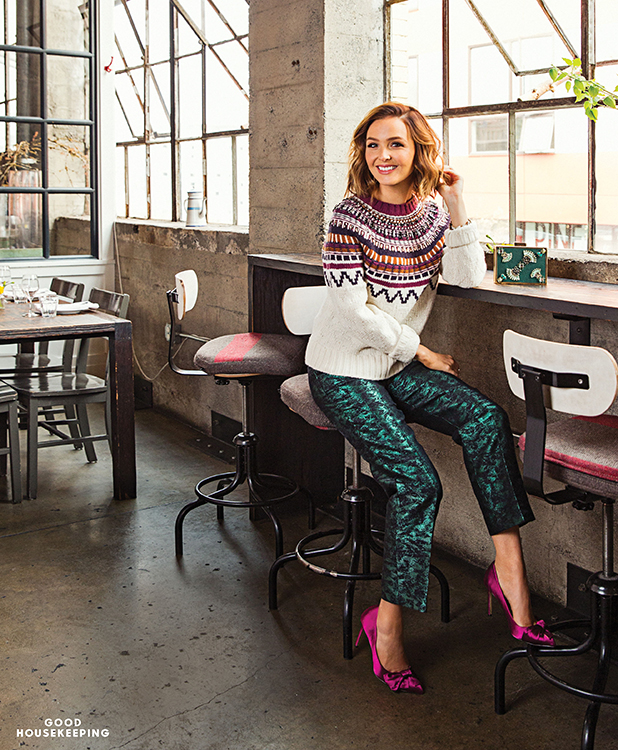 Camilla Luddington got her career started when she appeared as a receptionist in the 2007 movie, A Couple of White Chicks at the Hairdresser. She also appeared in Behaving Badly as a flight attendant. In 2014, she played Jane Abbott in The Pact 2.
In 2010, she appeared in the short film Pride and Prejudice and Zombies: Dawn of the Dreadfuls where she played Jane Bennet. Some of her TV roles include Big Time Rush, Californication, Friends With Benefits, True Blood, The Forgotten, Days of Our Lives and CSI: Miami.
Her big break came in 2011 when she portrayed Catherine, Duchess of Cambridge in the movie William and Kate. Since then she has gone on to bigger and better things, notably landing a role as a main character of Grey's Anatomy, playing Dr. Josephine "Jo" Karev/Jo Wilson. She has been on the show since 2012 winning over loyal and dedicated fans.
Achievement:
The veteran actress's annual income under review but her net worth has been pegged at a tidy $1 million. Her total net worth is expected to grow in the future as her career grows and she takes on more roles.